Nigerian politician Femi Fani-Kayode has revealed some prophetic things that are bound to happen in the year 2021.
READ ALSO: Meet Ngozi Orji, Actor Zach Orji's Beautiful Wife Who Is Also A Nollywood Actress (Photos)
According to Femi Kayode, miraculous things would happen that would get people awestruck and be in shock over the happenings.
He tweeted: ..As far as Nigeria is concerned it is a year in which miraculous wonders will take place. People will be in shock and awe. There will be an earthshaking and monumental change. Behold, all things will become new. This is prophetic. It cannot be altered. Glory be to God.
See screenshot: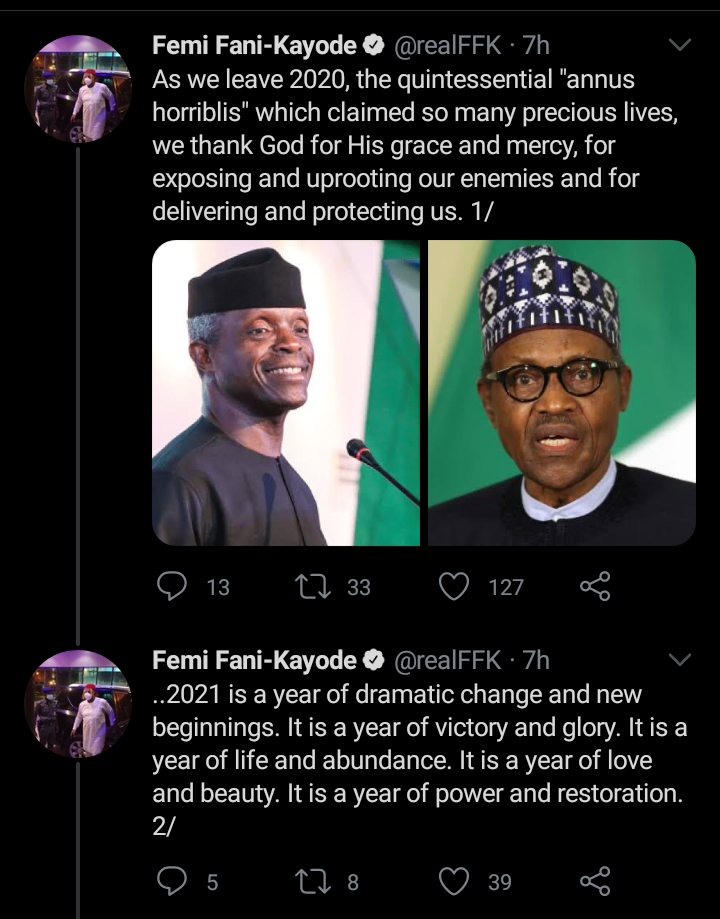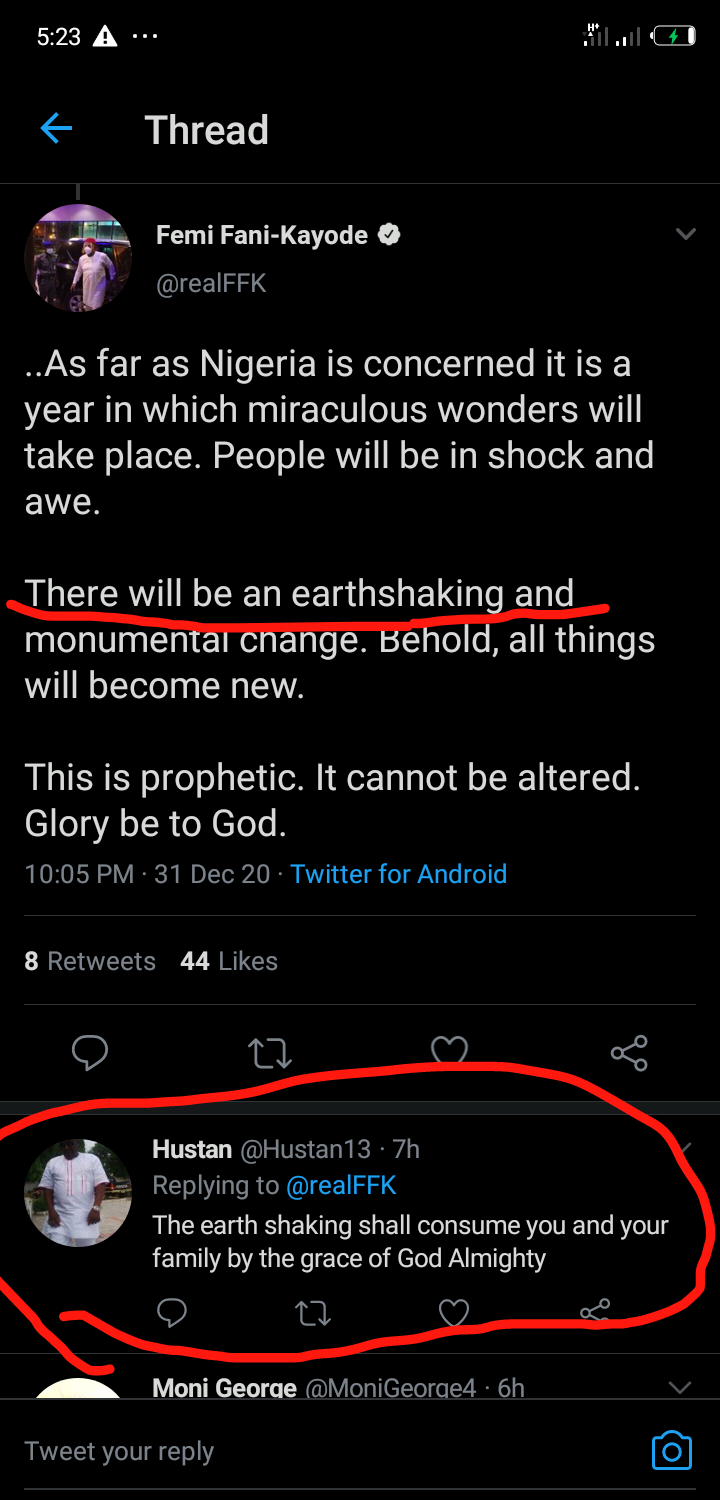 Source: www.NgGossips.com