Npower Batch C Applicants Should Note This Very Important Information
As you all awaits Npower Batch C list 2020,its very imperative that you should note this very Important information.
The Federal Government is fully out to develop and empower Youths across the country. Aside NSIP and Npower, FG have set up Nigeria Youths Intervention fund(NYIF) 2020 application portal for youths between 18 – 35 years to apply and probably receive entrepreneurship trainings, mentorship and seed capital. Application for NYIF have been ongoing since 12 October till date.
NYIF 2020 will be invested in to human capacity developmental programs that cuts across medium, small and micro entrepreneurs. Masons, Artisan, Craftsmen, Craft women will also be part and parcel of this 2020 intervention fund.
ALSO READ
Be careful Of How You Place You Generators: See 2 Times Carbon Monoxide Have Caused Death in Families
However, I will advise all Npower Batch C applicants to Log into this link 👉 https://nyif.nmfb.com.ng/Applicants/New register and apply. Application is open to all and sundry provided you are between 18 – 35 years.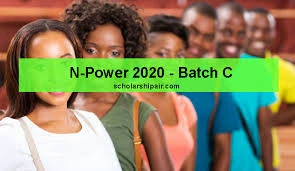 Do well to spread Your tentacles, do not place your head in one basket. There is absolutely no limit to what a man can achieve, hurry now and do the need full before the application portal closes. There are no fees charge for this application, just copy and paste the above ULR address on an application web browser and fill in your personal and banking information.
FOR LATEST UPDATES ONLY JOIN: