Popular Gospel Artiste, Dunsin Oyekan has been taken in as a spiritual son under the General Superintendent of the Deeper Life Bible Church, Pastor Kumuyi.
Dunsin Oyekan ministered at the IMPACT 2022 convention. As the pastor ministered with his crew, it was a glorious moment in the presence of the Lord. The youths were ecstatic to see him, and Pastor Kumuyi even smiled as the moderator introduced him. It was a wonderful experience to be in the presence of the Lord.
While introducing Dunsin Oyekan, the moderator stated that Pastor Kumuyi had adopted him as a kingdom son.
The youths were ecstatic, and the gospel minister began his ministry by giving all honor to Jesus. Pastor Kumuyi, on the other hand, corroborated the news in a recent Facebook post. He stated that he had adopted Dunsin Oyekan as a Kingdom Son following a conversation with him.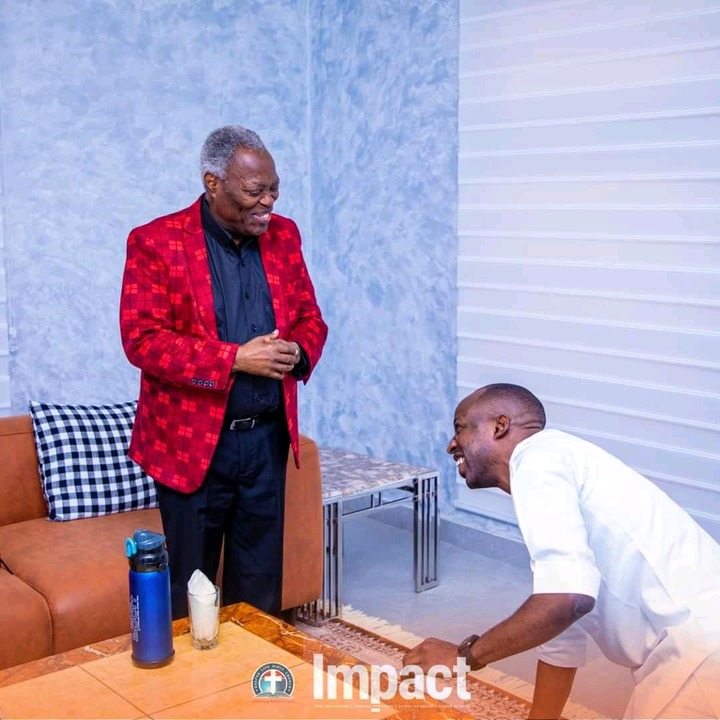 He said,
"After my conversation with Minister Dunsin Oyekan yesterday, I have adopted him as a kingdom son."
See his Facebook Post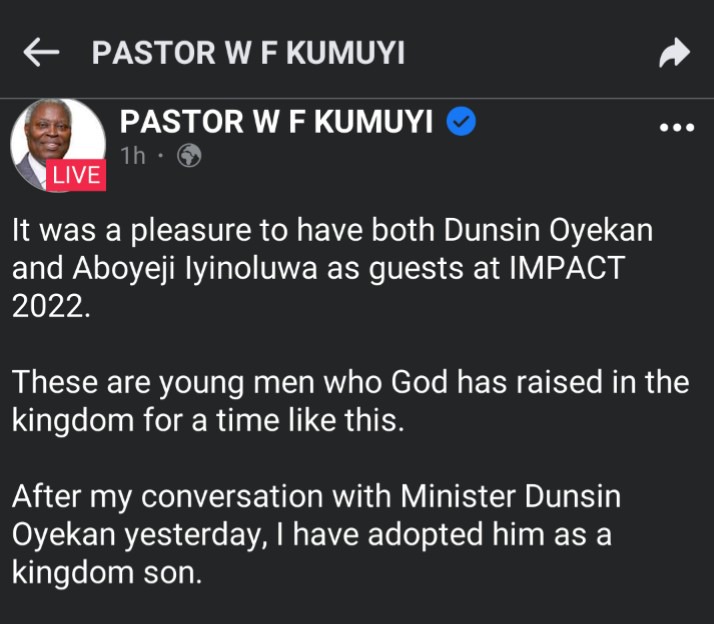 Source: NgGossips.com